Thank you so much, they all turned out so bloody beautiful. Thank you again so much for capturing our beautiful day for us. Much love Mr & Mrs W.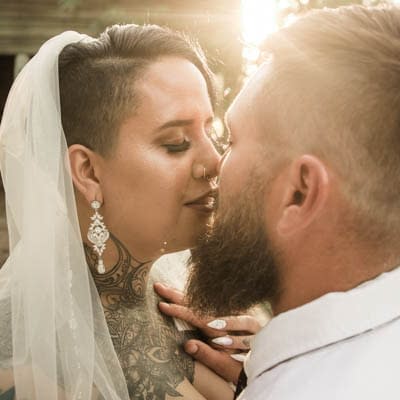 Cassandra & Trent
Another fabulous BOHO wedding at Purnella Park Coachhouse in Hervey Bay! This time is was Cassandra and Trent's beautiful wedding.
Can you believe that these two lovers have been together for over 17 years?! Life had different plans for them so after a few beautiful and gorgeous kids they thought it was finally time to say "I Do" in front of all their loved ones. The wedding was gorgeous and after all the formalities  we had some lovely photos at Purnella, including some great ones with their horse Cotton.
Cassandra and Trent chose my 6-hour BOHO package for their special day as they wanted prep photos up to reception. They rather had only a small coverage at the reception, which is perfect for the 6 hour package. As the couple are family orientated it was important to them to photograph their family and friends, especially the kids.  Purnella always supplies a lot of cool games for all ages, which is great for people to use when the couple are away for portraits.
I wish my lovely couple lots of health, love and happiness in their life and marriage.  XxX Karin
Cassandra & Trent's magnificent day was made possible by:
Venue: Purnella Park Coachhouse
Celebrant: Paul Truscott
Wedding Dress: Lykaysha Boutique
Make-up & Hair: Signature Style Beauty
Bride & Groom Prep: Akama