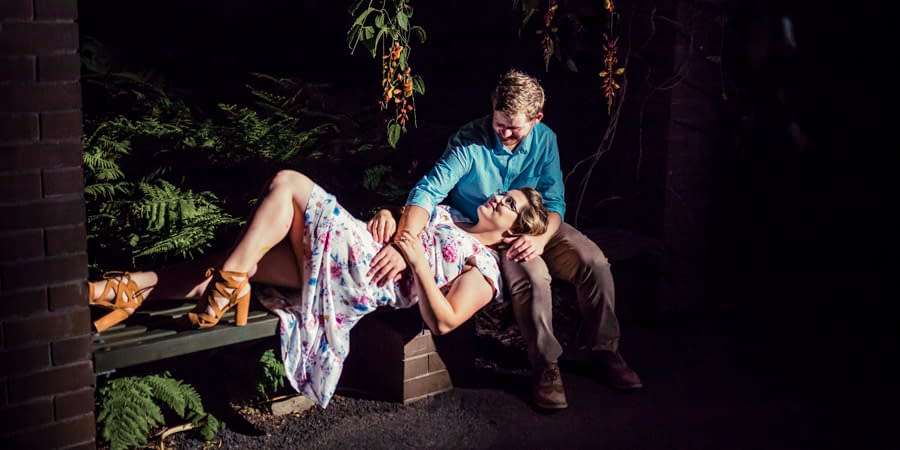 Karin is immensely talented, with a bright and funny personality she makes your photo session something to be remembered, and I haven't even gotten to the end result yet! Her photographs are amazing, beyond perfect and absolutely worth it all. She is fantastic and I HIGHLY recommend her for your photography needs. Thanks, Karin - can't wait to see you at our wedding!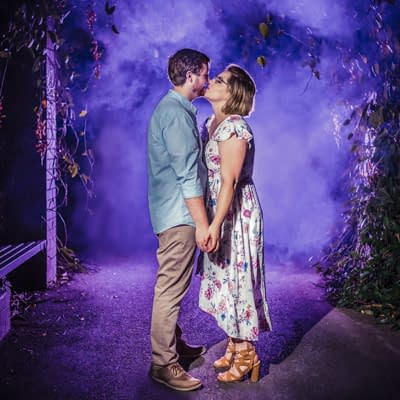 Cara & Josh
Meet Cara & Josh, what a lovely couple they are and so absolutely adorable during their Botanic Gardens engagement session.
What better way to end the last day of the year than with this great session! Arriving a bit later than expected at the Botanic Gardens Mt. Coot-tha. Cara's trial make-up took longer than expected, so I always recommend a trial with your make-up artist so you know how long it takes to get ready. We only had a short amount of time now before the sun showed her last rays of light.
Luckily I'm not just a natural light photographer, they will only shoot with the available light, but with the professional use of augmented light, I'm able to shoot all night. I brought a couple of speed lights with me for a cool thing we wanted to try out together. Cara was quite keen to use a smoke bomb for the session, so never shy about complying to requests, hubby actually managed to make our own smoke bombs for the session. We rehearsed the light set up etc. before trying out our smoke bomb live and the result was just awesome.
Thank you, Cara and Josh, for trusting me for creating some epic engagement images together, can't wait to capture your beautiful wedding at the Boulevard Gardens in Brisbane next year! XxX Karin