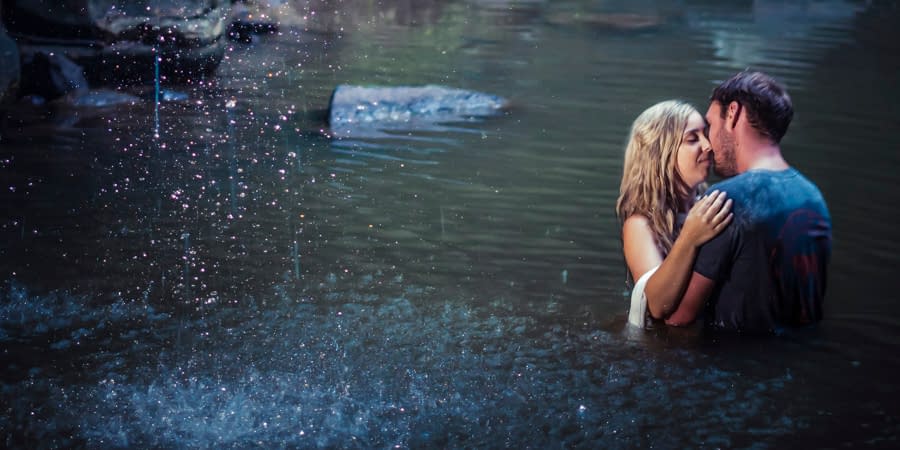 Had our engagement photos done with Karin and loved her so much that we are taking her to Tasmania to do the photography for our wedding! I usually hate having my photo taken and hate photos of myself, but had such a blast on our photo shoot and loved every single photo. Fun, creative and passionate photographer who produces amazing photography ❤️❤️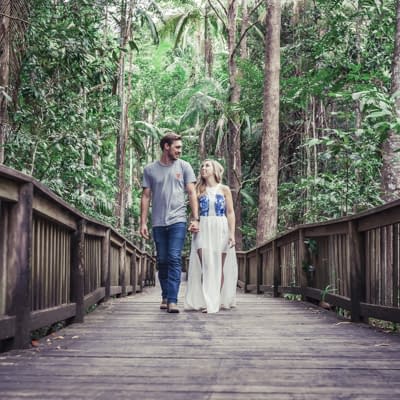 Chivonne & Brayden
What an awesome session this Buderim Waterfall Engagement was! When I first met Brayden, he was one of the groomsmen at Shauni and Jeffrey's Townsville wedding.
Brayden saw me in action and said to me: "When I get married I'm definitely going to book you as my photographer". "Awesome," I said to him "I would love that!"
So when Brayden phoned me to tell me he got engaged, I was so happy for him!
He wanted to do an engagement shoot somewhere with lots of trees and green but didn't know exactly where.
I did some research and found this beauty of a little gem up at the Sunshine Coast called Buderim waterfall.
I had some cool ideas in my mind but to make them work, Brayden and Chivonne had to take a dip.
I always check with my couple if they are up for it and luckily they loved the idea!
The adventurous couple had to brave the somewhat chilly water, but they had a blast and that's all that matters isn't it.
The results are even beyond my expectation and I'm so thrilled with the outcome.
It was such an awesome session and these two were absolute troopers!
Thank you Chivonne and Brayden for having such an exceptional waterfall engagement session together, can't wait to capture your sensational wedding at Tall Timbers in Tasmania in April! XxX Karin