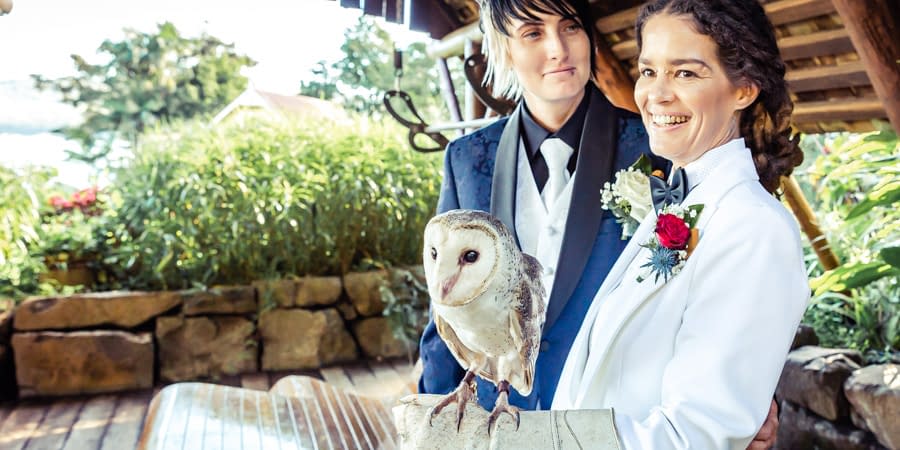 We do not believe there are words to describe the talent and extraordinary passion that Karin presents within her photography. She truly is inspiring. Karin photographed our wedding in March and to say the least she exceed our expectations. We did not have a videographer and asked Karin to capture our day and to tell a story. And that's exactly what she did! The photos were absolutely amazing and breathtaking. They did in fact make us feel as we were reliving the moment all over again. Karin was an absolute pleasure to work with from the start. She was so vibrant and understanding to our needs. She guided us in the right direction and went over and above to ensure we were comfortable and that nothing was out of reach. We are so impressed with the final product and couldn't be happier that she was a part of our love story. Karin is one of a kind and we 100% recommend Karisma Studios any day of the week!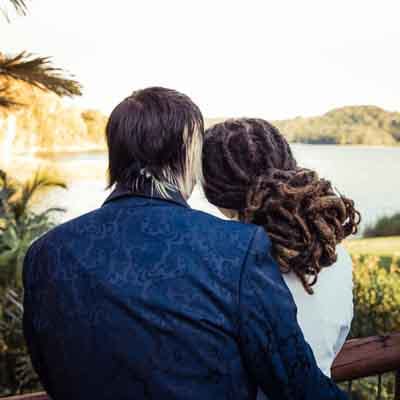 Heather & Amanda
It's all about location, location, location with these gorgeous girls and it's surely one of my favourite weddings of the year! 
Heather and Amanda's Secrets on the Lake in Montville was stunning in every way! Talk about a cute couple! These two fabulous girls are so in love with each other and were absolutely delighted to get married. They had rented a cabin at Secrets so Heather and her bridesmaids got changed upstairs, while Amanda and her bromaids got changed down stairs.
The girls were super lucky as it has been raining for a couple of weeks, but just the day before the wedding it started to clear up a bit. The day was just magnificent and the girls arranged Luna the Barn owl to deliver their rings during the ceremony. 
Heather and Amanda weren't too fussed about detail photos at all. This meant it gave me a lot more time to focus on their loved ones instead. This wedding was just a bit extra special to me as I photographed two of their other friend's weddings so a lot of the people who attended this wedding I already knew. It's great to see familiar faces and it was so lovely to see everyone again! 
Everything was just perfect and the day was so relaxed and chill. This is only a small selection of photos what the girls received. I had a real hard time picking these photos for this blog as there are so so many good ones! 
The girls hired me for 7 hours, which was perfect to cover most of their beautiful love story. 
I wish Heather and Amanda a wonderful marriage with lots of beer, laughter and romantic moments just like their wedding day! XxX Karin
Heather & Amanda's fabulous wedding was made possible by: