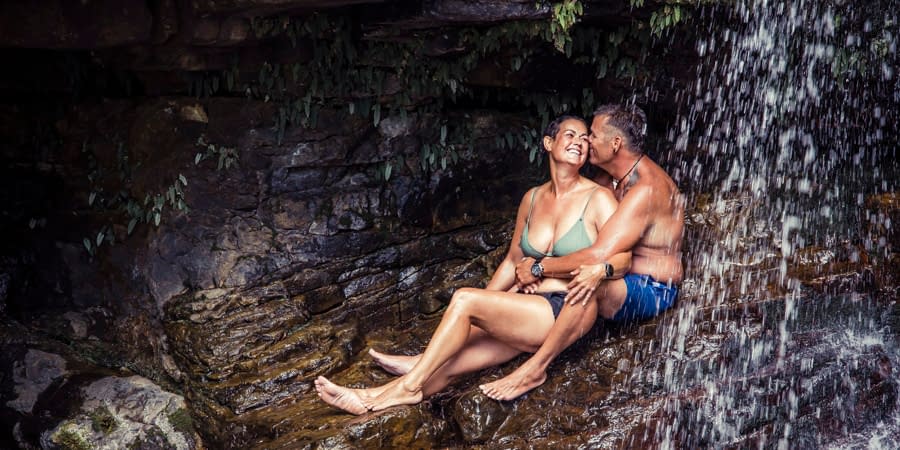 We were very excited but also nervous to do the photo shoot. Karin made us very calm and comfortable and told us just to act natural. We did and these are the results, she has great ideas and great eye for detail. Thank you so much Karin we had a great time and are super happy with the outcome! Xoxo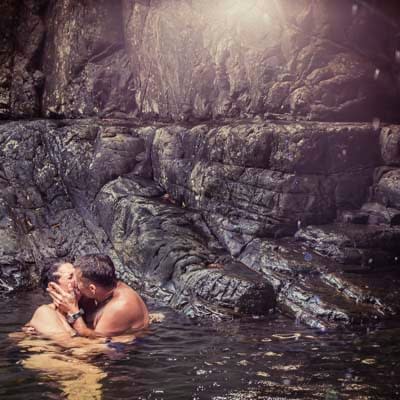 Joan & Andrew
This stunning Crystal Creek waterfall engagement session turned out soooooo good!
Meet Joan and Andrew who got engaged last year. Since they both are mad about the outdoors, what better way to celebrate this than to have their session at a waterfall. 
The water was a bit chilly but these 2 love birds were determined to get some wonderful photos, and oh boy did we get some?!
After the waterfall we headed to Paluma dam, which was higher up the mountain, to take advantage of the last sun rays.
Thank you Joan and Andrew for having such an awesome Crystal creek waterfall engagement session together. I can't wait for their big day!
 XxX Karin