Karin was an absolute blast of fresh air and laughs from the minute she walked in. She did a fantastic job capturing some very precious moments on our special day. Karin has a very creative mind and an eye for detail. We can't thank you enough for the wonderful work you did. xox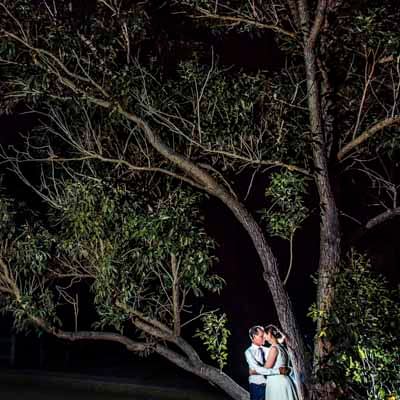 Karina & Anthony
Wow wow wow, this Yamba Riverside Ranch weddings was anything but boring!
Oh my goodness, talking about lucky couples! Fires were burning all around us in Australia in the lead up to Karina and Anthony's beautiful wedding. We had no idea if the wedding was going ahead or not. It was kind of touch and go and I'm so happy for them, their Yamba ranch wedding went ahead in the end as I wouldn't have wanted to miss it for the world.
As the wedding was in NSW, I stayed the night before in an Airbnb so I wouldn't have to drive too far to get to their wedding the next day.
When I arrived at the Yamba Ranch wedding venue, the place was even more beautiful than I imagined. It had so many stunning photo opportunities, I just couldn't wait to start photographing all these beauties.
I normally would have started with the boys, but when I arrived nobody was there, so I headed over to the girls instead. Karina and her bridesmaids were all in full getting ready mode when I arrived, and you could feel the excitement in the air. It's so important to be flexible on a day like this as, when something doesn't go to plan, you need to be adaptable and go with the punches. After the girls, the boys were finally at their cabin so we could still get some great pics of them too.
The ceremony was just beautiful with some short speeches from their loved ones. Both their doggies Skip (Schipperke dog) and Bindi (Chihuahua) were part of the ceremony too and demanded their own 15 minutes of fame which was so cute. After the congratulations, I always take 1 big group photo of everyone, before we do the smaller formal (family photos). It was then time to have some fun with the bridal party as I try to capture this first so after it, they can go their own way.
I do this on purpose so my couple can have some nice quiet time with the two of them, without too many distractions, so they can focus on their love for each other.
Riverside Ranch had just finished their pontoon and Karina and Anthony were fortunate enough to have the first trip on it. They were welcomed by all their loved ones to make their entrance to the reception. When scouting on-site for photo locations, I noticed a beautiful tree not far from the barn itself. The couple was really keen to get a full moon photo as Anthony tends to be away a lot. They actually planned their wedding on a full moon cycle. I instantly envisioned to get some great night portraits under this majestic tree. These photos only take like 5 minutes of your time, so I always encourage them to get these as they are always such a winner with my couples.
After cutting the beautiful cake made by Alinya, the couple had their first dance (my fav!), soon to be joined by the bridal party. As the couple hired me for 10 hours, it really captured the true essence of how their day was. 
It was such a delight to photograph Karina and Anthony's rustic barn wedding at The Ranch and I wish you both all the best in your future as husband and wife! XxX Karin
Karina and Anthony's fabulous wedding was made possible by:
Venue: Riverside Ranch 
Minister: Minister Chris of the Uniting Church 
Make-up: Sabrina Chenoa 
Hair: Blonde on Cavill 
Wedding Dress: Casar Elegance 
Flowers: Sharon Moore
Canapés & Dinner: Eatdrink Catering 
DJ: Lark Music