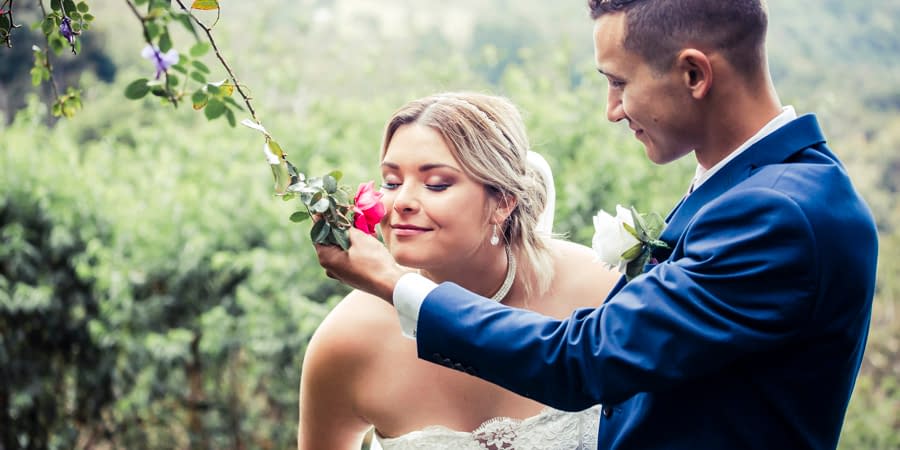 A-MAZ-ING Karin is one of a kind. She uses her passion for photography as fuel for incredible work. Not only is she fun, honest and dedicated but her photos speak a thousand words. She made us nothing but comfortable from the first interaction. We moved our wedding date 6 months forward and she made herself available to be there for us- I can't say the same for many other vendors. Her creative ideas for the perfect photo op resonates through the finished products. We have only received a few snippets of our wedding day, and let me tell you- we cannot wait to see the rest! Thank you, Karin❤️ You really need not to look any further when looking for a photographer xx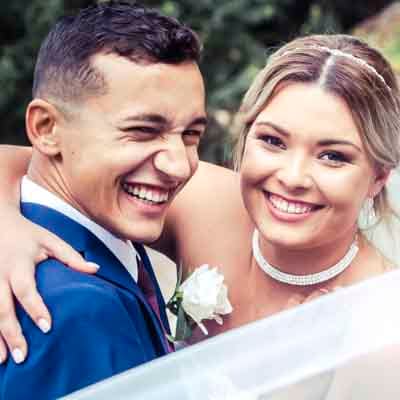 Kate & John
Kate and John's fabulous Mt Tamborine wedding at St.Bernards Hotel was a true stunner!
I met Kate when she was a bridesmaid at Bernadette and Jay's wedding early last year. Over the moon with the results she saw from their wedding, she hired me initially for their April 2020 wedding.
Fast-forward many months later when my lovely bride Kate contacted me to see if I could do their wedding in November instead of April. Sure not a problem at all, as I always try to be accommodating to my clients as much as possible. After a few arrangements, we were all good to go. This meant it gave them only 2 weeks to plan everything.
Little did we know that April 2020 would be plagued by this horrific Covid pandemic which has basically put the wedding industry completely on its bum. So what Kate and John didn't realise, is that they actually jumped the gun massively by moving their wedding to November.
The weather was quite unpredictable on the day and initially Kate and John were planning on having the ceremony outside. As the weather took a turn for the worse we had to move the ceremony inside. The couple preferred not to get wet during their vows.
Kate looked absolutely gorgeous and was beaming with happiness. Kate and John had such beautiful and heartfelt written vows, I always try to capture these precious moments. Even though the weather wasn't good enough to have the ceremony outside, the rain stopped when it was portrait time.
We headed out to St.Bernards Hotel's garden as it is one of the prettiest gardens I have ever seen. So the couple chose to have their Mt Tamborine wedding at St.Bernards Hotel well! Thinking of booking Mt Tamborine wedding with me or having another place in mind? Feel free to head over to my price page for info.
I wish this sweet young family a life full of love, good health and many unforgettable moments. XxX Karin
Kate & Johns fabulous day was made possible by:
Make-up and Hair: Trelise Makeup Artist
Venue: St.Bernard Hotel
Cake: The Inked Baker