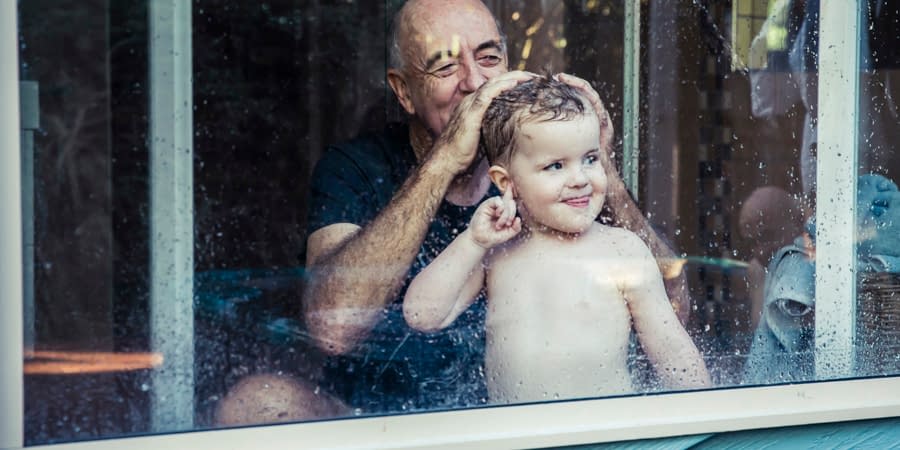 What greater gift is there than to have someone capture in photographs the true essence and love within your family? Karin took family photos of me, my husband and two kids (we seriously have ZERO good photos!), as well as my two sisters and my parents who were there. The results truly exceeded all of our expectations. The main thing I didn't want was to have any of those cheesy kinds of photos of you and your family sitting under a tree in stiff collared shirts haha. It's just not us & I'm pleased to say that what we got was the most natural, beautiful shots I could ever dream of! Karin works super fast (very stealth!) & captured those little stolen moments between people without any staging or forcing. She is truly exceptional at what she does & an absolute pleasure to have around. She put us all at ease immediately, had us laughing, and just seamlessly became part of "any other day" for our family. But my oh my the results?!?! Ordinary moments captured with such breathtaking beauty. What a gem…and so affordable!! We are forever grateful to you Karin for the gift of these incredible photos. You are the best!!! Don't hesitate to have Karin capture those precious memories you won't regret it!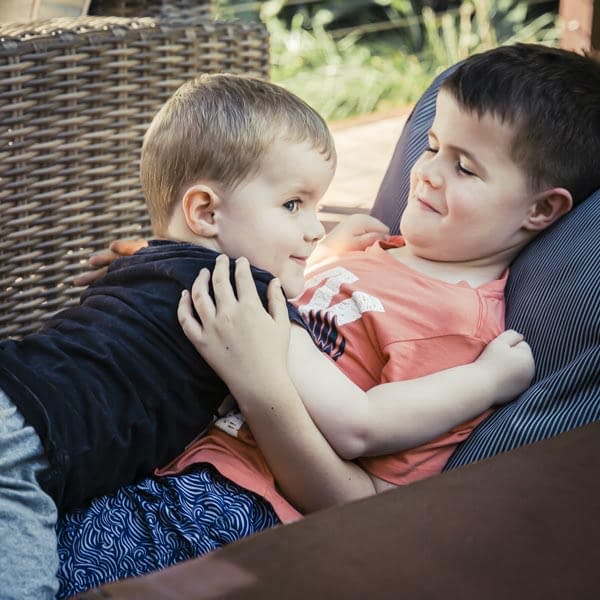 Leah & Gerard H.
What a fabulous Sunshine Coast family session!
A little while ago, I had the opportunity to photograph Leah & Gerard's beautiful family in Eumundi. Leah contacted me after one of her photography friends recommended me (Thanks Alyda! 💖). She was looking for a photographer who could capture their family in a natural way, having fun and enjoying their time together.
She was only after a couple of "posed" photos as she wanted me to capture the family in a very relaxed & spontaneous way, rather than contrived and super posed. Not a problem at all, as I love capturing those precious moments as they come. I always check with my clients what they would like to achieve in their photographs. I offer both, but sometimes clients prefer one style over the other. 
We met up at her parent's stunning house and Leah's 2 sisters were there too to join the session. The aim of the session was to get a vibe of them all hanging out like they would any other weekend. My goodness did we manage that and more! Everyone was having such a great time and master L. was just such a cute 2 year old. Very cheeky and still so unmarked by the world.
The kids were so cute and master X. suggested to go in the spa some stage. This was such a great idea as kids love water plus it's a good way to kill some more time. The weather was absolutely fabulous so Sunshine Coast didn't disappoint its name at all! It was such a fabulous family session with so many great and lots of adorable little moments. 
 Leah & Gerard were so thrilled with their images that they chose all of them! I always have that option if desired which means you can purchase all the photos for a very reasonable price.
Want to see more current work? Feel free to check out my Facebook business page (and please don't forget to "Like" it). XxX Karin