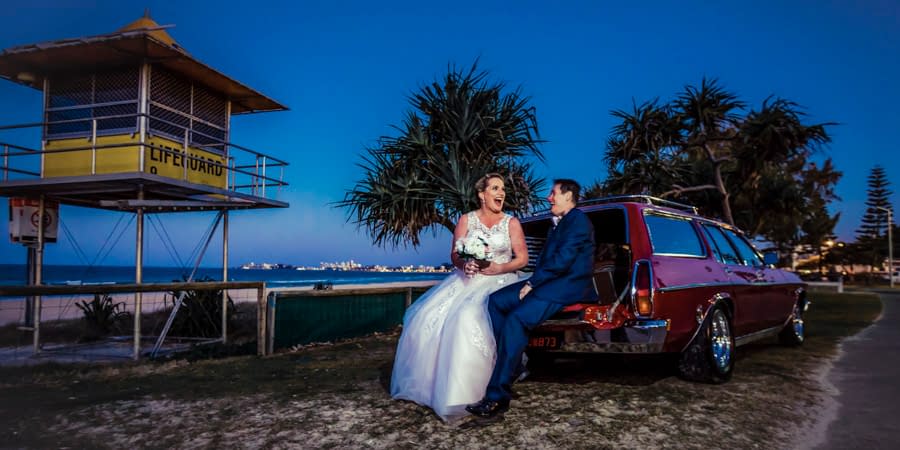 Karin is absolutely amazing. She truly has a gift for making the ordinary extraordinary! Our wedding photos are absolutely outstanding! Everyone from the wedding has been raving about how wonderful our photographer was, particularly in her dealings with our 5 kids, and her attention to detail. She is cool, calm and collected and has a natural knack for bringing out the best in both kids and adults. Karin was excellent in her communication with us, and listened to what we were after and captured exactly that. She's just amazing. Best wedding expenditure by far.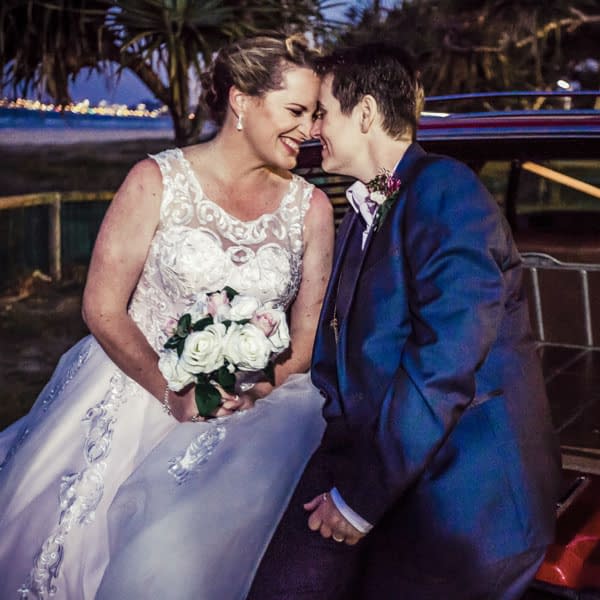 Shannon & Lisa
Wow, how fabulous was Shannon and Lisa's Tugun Beach wedding.
I can't believe these 2 gorgeous girls got married already 4 months ago! When Lisa and Shannon contacted me last year and asked me to shoot their wedding, I was super excited, to say the least. Funny enough Shannon thought she would never get married as she didn't think it was that important. Then Australia legalised same sex marriage.
When I spoke to Lisa and Shannon during our meeting, they weren't too keen on romantic photos. The couple are very down to earth kind of people. Another thing they desired was to have lots of great shots of their 5 kids. Both Shannon and Lisa weren't too fussed about lovey-dovey photos.
Lisa and Shannon rather had some great pics of having a good time instead. On the day it was not only gorgeous at the Gold Coast but everything was going according to plan too which is nice for a change. The girls hired me for 6 hours which was perfect for what they wanted to capture on the day.
Thank you for making me part of your gorgeous wedding girls! I wish the happy couple and their big gorgeous family, a life with lots of love, good health and many unforgettable and funny moments. XxX Karin
Shannon & Lisa's fabulous day was made possible by:
Venue: Tugun Life Club
Celebrant: Deb Hunter
Make-up: Sugar Mobile Makeup & Hair
Hair: IlluminateU
Stylist: All about Venues
Shannon's Dress: Carolann Bridalwear
Shannon's Shoes: Novo
Lisa's outfit: Connor
Lisa's shoes: Julius Marlow
Little boys outfits: Ollie's Place
Cake: Kylie's Cupcakery
1973 Holden Car: Grant Otago
Prep brides: Golden Riviera Resort