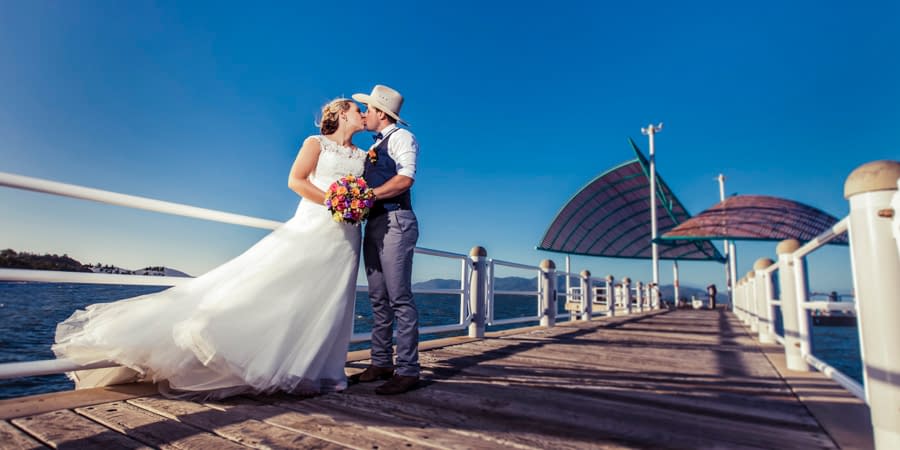 Jeffrey and I couldn't think of a better photographer to capture the precious memories of our wedding day. Karin is professional, affordable, fun, adaptable and comfortable to work with. Karin is easy to work with and keeps an open mind to your wants and wishes. Jeffrey and I love the photos you captured for us on our special day! We have had several photoshoots with Karin now and cannot recommend her enough.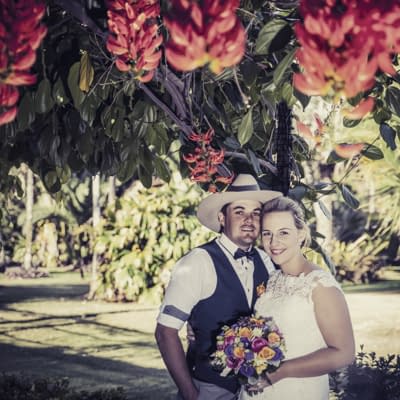 Shauni & Jeffrey
Shauni and Jeffrey from Mount Isa decided to have a Townsville Wedding, which is such a delightful destination to get married.
They stayed in a really nice apartment near the beach so they wouldn't have to drive too far to get to the ceremony.
The weather was beyond perfect and I witnessed their gorgeous ceremony on one of the grass areas at the Strand.
The reception was there too so that was great since the family didn't have to go far to enjoy themselves.
The wedding was so much fun and because Shauni and Jeffrey had their engagement shoot with me too, they felt really comfortable being in front of my lens.
Jeffrey and the boys looked so dashing in their outfits and cowboy hats and Shauni and the girls looked so amazing with their navy blue flowy gowns.
Shauni looked more stunning than ever since she is expecting she was glowing even more and you couldn't wipe that mesmerising smile of her face all day.
After the ceremony, we went to Queens Gardens, then back to the Strand (the beach area of Townsville) and the jetty to get some lovely location shots.
Shauni and Jeffrey wanted most photos having the bridal party included but I managed to sneak in a couple just by themselves anyway.
This Townsville wedding was so relaxed and easy-going with the bridal party so much fun to hang out with.Here is only a small selection of images to show how beautiful this Townsville Wedding was.
Thank you so much Shauni & Jeffrey for making me part of your special day, I truly felt honoured you chose me as your photographer (and thank you so much, Jess, for referring me)! XxX Karin
Venue: The Surf Club Townsville