My best friend ❤️ I can't wait to marry you 🥰💍 Karin Halsall you did amazing 😍 It looks awesome thank you 🤩 I love love these pics!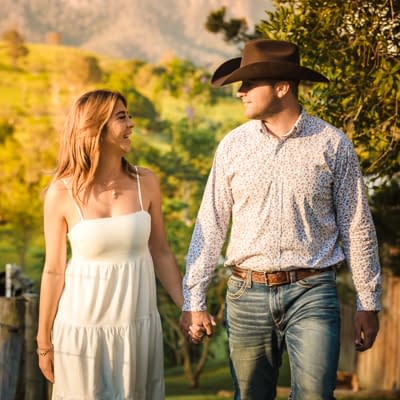 Shontelle & Alex
Meet my gorgeous couple Shontelle and Alex, who stayed at the Old Glenroy dairy farm for a couple of nights in Kenilworth.
Alex asked his beautiful girlfriend Shontelle the day before under this stunning fig tree (last photos) if she would be his wife and I'm so happy for him, she said "YES"!
Her sweet mother Tammy surprised the couple with having me capture their precious memories, which was such a thoughtful gift.
As the couple were so natural and super comfortable with each other, we have photos to die for!
For people who haven't seen my work, I pride myself being different than most photographers, as I love creating photography with a twist.
My lovely couple Shontelle and Alex were totally down for this and the results are even better than I hoped for!
Feel free to
contact me
if you would love to get some beautiful and original photography.
Shontelle and Alex, I had THE best time, but I reckon you could see that too lol! 
For current work, feel free to head over to my Facebook business page. XxX Karin