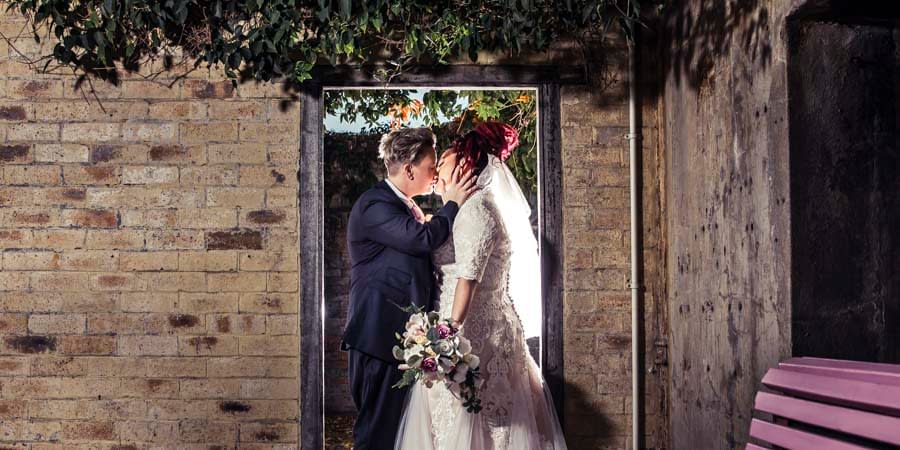 We can't thank you enough for capturing our special day. Having you from the beginning to the end 12 hours was worth it. You captured the essence of the day. We wanted our day to be romantic and fun and it was. You are an amazing photographer and work so well with each individual and really get people. I'll recommend you to anyone who wants the biggest moment of their lives captured beautifully in every way. Thank you so Much Karin ❤️❤️❤️❤️❤️❤️❤️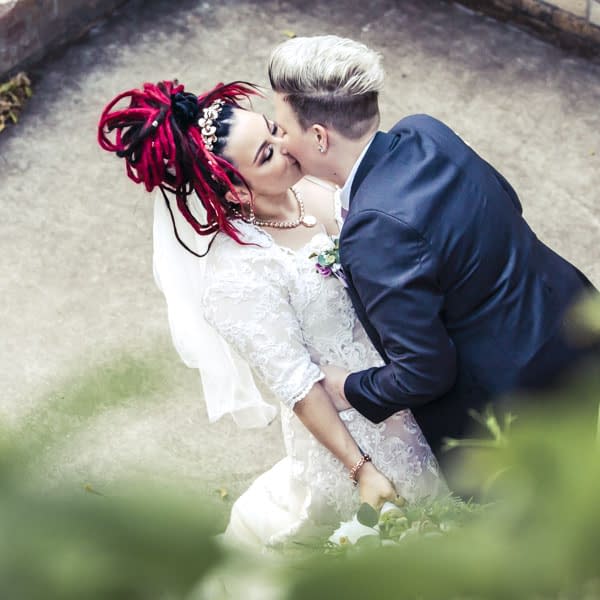 Simone & Jackie
Simone and Jackie's epic Brisbane City same-sex wedding at Events on Oxlade, where do I begin?
To me this was definitely one of my favourite weddings of the year! Even though not everything went smoothly it's important to stay calm and just accept things how they are. The elevator wasn't working, which meant I had to walk to the top floor (mind you it was 26 flights!) We also found out Simone's dress was too big, as she had lost more weight than expected. These girls took the bull by the horns though and couldn't wipe the smiles off their faces even if we tried to. Both girls are true romantics at heart as they had lots of gifts with lovely and sweet little memo's written for each other.
The cool thing was that Simone and Jackie initially hired a different photographer for their day until they stumbled across my page. They fell in love with my work so Simone contacted me soon after. We had their engagement session, which turned out so good! As Simone and Jackie live in Brisbane we had our wedding meeting after the engagement session and boy we got on like a house on fire.
The ceremony itself was so beautiful and heartfelt and plenty of tears were streaming down people's faces. After the ceremony, we headed over to the Brisbane Powerhouse as the girls wanted some cool urban city photos. Brisbane Powerhouse is such a great place as you have so many cute and different little spots you can capture your couple in. As the sun was setting we didn't get the amazing sunset we wanted. It was pretty much a clear sky but nevertheless we got some really epic photos anyway.
The reception was back at Events on Oxlade and all the loved ones were eagerly waiting for the wedding party to arrive. Soon after arrival, they moved straight into the speeches. The speeches were so heartfelt which got plenty of people wiping off a tear or two. Once all the formalities were over, everyone had a boogie on the dance floor. As a final surprise, Jackie had a spin on the decks as she used to be a DJ.
The girls hired me for 12 hours, which was perfect to tell their beautiful love story from the beginning until the end. They received over 1200 photos and as you can read in the review were so happy with them!
I wish Simone and Jackie a wonderful marriage with lots of laughter and romantic moments just like their wedding day! XxX Karin
Simone and Jackie's fabulous wedding was made possible by:
Brides' prep: Oaks Casino Towers
Venue: Events on Oxlade
Make-up & Hair: RER make-up
Wedding Dress: Carolann Bridal wear
Cake: Jessica Pantry
Entertainment: Wooden Bowtie Entertainment
Videographer: Michelle Photography