Happy with the photos, thank you x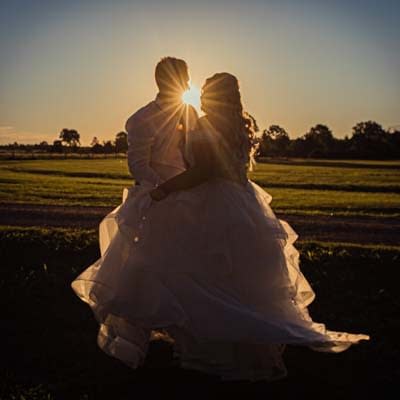 Taryn & travis
Taryn and Travis' wedding in Maryborough was just one tropical event after the other!
I met Taryn and Travis at the end of last year when we had our engagement session together in Maryborough.
If you live in SE QLD, I can't recommend enough to have an engagement session before your wedding day.  It's a great way to break the ice but more importantly, to get familiar being in front of a camera, especially if you're a bit shy.  This way you get to know me better and see how I work my magic.
Fast forward a few months and wow what a wedding! I arrived at the venue and the reception room was full of warmth and colour. For a moment I thought I was back in Bali, just fabulous.  It truly was a gorgeous day and everyone looked so beautiful. 
The lovely couple hired me for 10 hours, which is perfect if you want both preps to be covered up to everybody having a ball on the dance floor. Taryn and Travis received over 1100 photos.  I always make sure I cover the "must-have" shots but also all the cute and sweet in-between moments, that get forgotten a lot. 
I wish my lovely couple lots of health, happiness and joy during their marriage. XxX Karin
Taryn and Travis' magnificent day was made possible by: