9.5" x 9.5" or 13" x 9.5" Handmade Album from $1250
Includes:
30 Pages (90 Photos)

Extras:
10 Pages (30 Photos) $150
Crystal Cover $350
Example shown:
Book: 13 x 9.5" Linen (Sage Grey TL06) with 40 pages (125 photos)
Box: Linen (Ivory TL01)
12" x 12" or 16" x 12" Handmade Album from $1500
Includes:
30 Pages (90 Photos)

Extras:
10 Pages (30 Photos) $250
Crystal Cover $450
Example shown:
Book: 12 x 12" Leather (Midnight Blue P09) with 70 pages (210 photos) and a Crystal Cover
Box: Maple (Sage Grey AC938)
Karin uniquely designs each album or you can design your own (no two designs will ever be the same!)
100% Quality and Handmade in Italy
Hard-cover Lay-flat Album
Album: Linen (Vegan) or Genuine Leather
Flushmount binding
No gutters or splits between pages (full 2 page spreads without an obvious seam in the middle disrupting your precious photo)
Metallic thick 1.3mm pages
You get to pick your favourite photos
Square or Rectangle album
Choose your own photos for the album
Box: Linen (Vegan) or Maple Leatherette (Vegan)
Linen, Leather or Crystal Photo Cover
Plenty of colours to choose from
Parent Albums optional at extra cost
Selection of Colours and Finishes
What if I'd like to add Prints or a Canvas?
Prints starts from as little as $3 for a 4x6" print.
Canvas is starting from $135
Karisma Studios
What Clients Say
Karin is super lovely and easy to work with. She helped us along every step of the way and delivered a beautiful album after our big day. We can't thank her enough!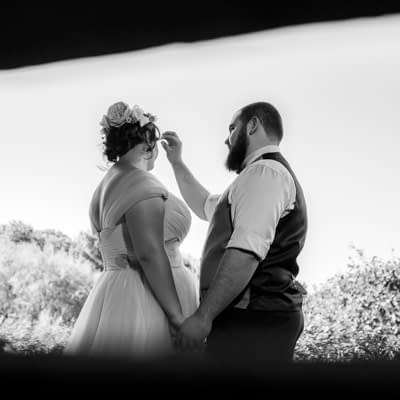 Danika & Adam > Toowoomba (QLD)
We had Karisma Studios shoot our wedding, I cannot recommend Karin enough. Her control of light in difficult conditions was simply amazing. She took our wedding on short notice and she just made it a breeze. She was easy to deal with and her personality brought out the best in both myself and my wife and that meant we got some truly amazing photos. Thanks again Karin for all your effort.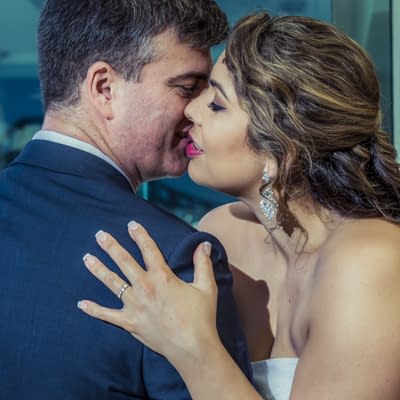 Stephen & Tanya > Brisbane (QLD)
We really love them. You did a fantastic job!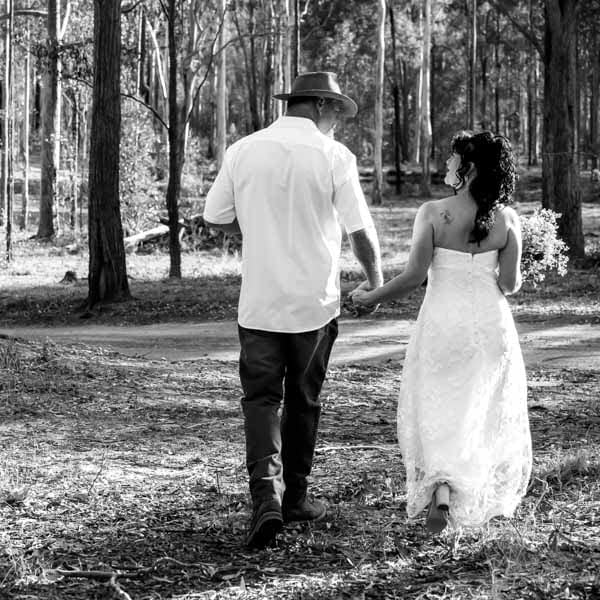 Karen & Axel > Gympie (QLD)
We have now received our wedding photos and let me tell you if you have any hesitation in booking Karin don't - SHE IS AMAZING she is exactly what she promises to be, perfection! She is everything you want in your wedding photographer and if I could marry my husband again I would choose her in a heart beat!!!!! ABSOLUTELY MARVELLOUS 100/10.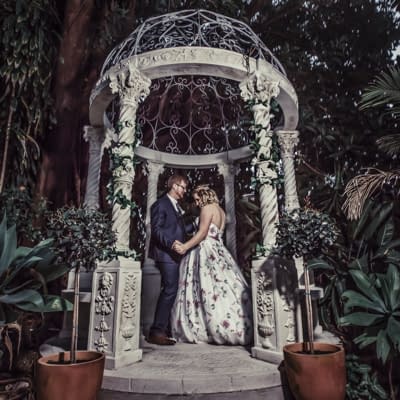 Cara & Josh > Brisbane (QLD)
Highly recommend Karisma Studios, high quality photography and great overall service!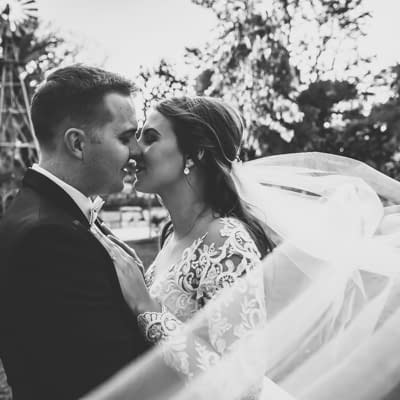 Katarina & Arran > Gold Coast (QLD)
The photos were absolutely beautiful, thank you so much!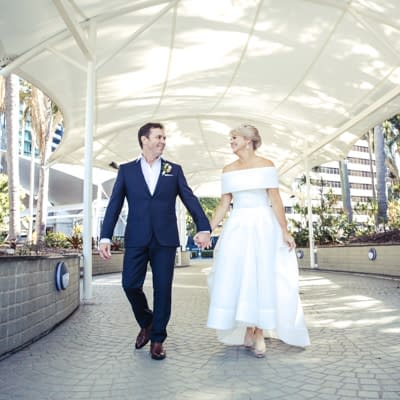 Kelly & David > Brisbane (QLD)
I can't wait to hear what you have in mind. If you haven't received anything back within 24 hours please check your spam or junk folder!
I'll always reply to your enquiry or e-mails within a day.