Karisma Studios
What Clients Say
Thank you for the exceptional service you provided as a photographer for Tony's and my wedding! I felt reassured from our first meeting when you asked about the details of our day and location and the photos we wanted. You were so easy to communicate with and I really appreciate that. I was impressed by your preparedness for unexpected weather conditions, as well as your flexibility and adaptability. Your ability to interact with and direct our guests for the photos was done efficiently and was a lot of fun. Our guests really loved your energy as much as we do. You really captured the atmosphere of our special day and added a touch of magic with the lighting and editing. Your professionalism is second to none and I would recommend you to anyone who needs a photographer to capture their special day. I can't thank you enough Karin, you were simply amazing! A special thanks for bringing calm and fun as well as your amazing photography. P.s. our guests thought you and I had been friends for years and were complimenting you all night ❤️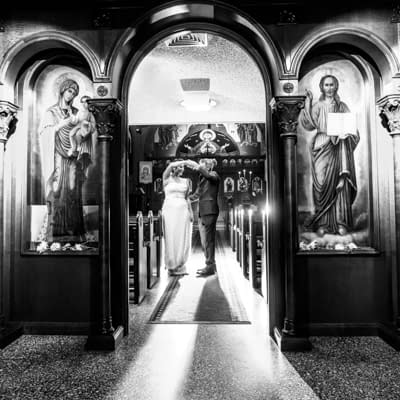 Catarina & Tony > Brisbane (QLD)
The photos were absolutely beautiful, thank you so much!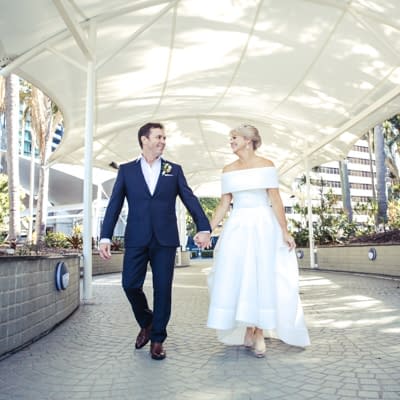 Kylie & David > Brisbane (QLD)
When planning a wedding one of the most important things is choosing a great photographer that will capture the day the way you remember it and reflect on it! I looked around for sometime finding the right one! When my wedding was postponed till the following year I was originally gut wrenched when I realised my final choice had gone and moved away! I shared my disappointment on social media and long and behold I get a message from Karin from Karisma Studios stating she would come back just for my wedding!!!  I love real photography, capture the moment, expressions, the love and that's exactly what I got! I'm a girl who gets what she wants!!! So Phew! Thanks Karin!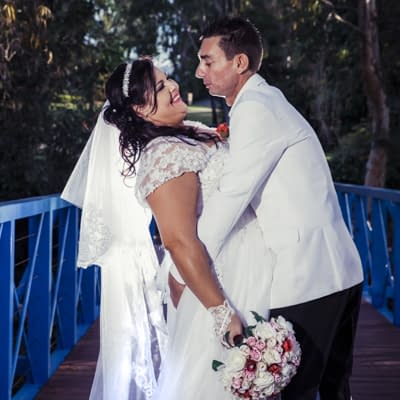 Helena & Eric > Townsville (QLD)
When we planned a private wedding ceremony, it was really important to us to have photos that captured our special moment to share with family and friends. Karin absolutely delivered! She was so professional but also made it fun and it was such a great experience and we are so happy with the results!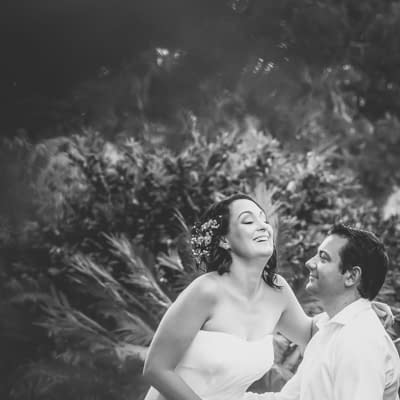 Corinne & Simon > Anderson Park (QLD)
I can't wait to hear what you have in mind. If you haven't received anything back within 24 hours please check your spam or junk folder!
I'll always reply to your enquiry or e-mails within a day.